How can I volunteer for Luke's FastBreaks?
Volunteering at Luke's FastBreaks is fun and rewarding! Don't miss out on being part of our family.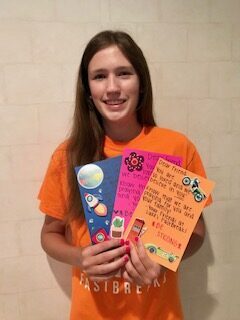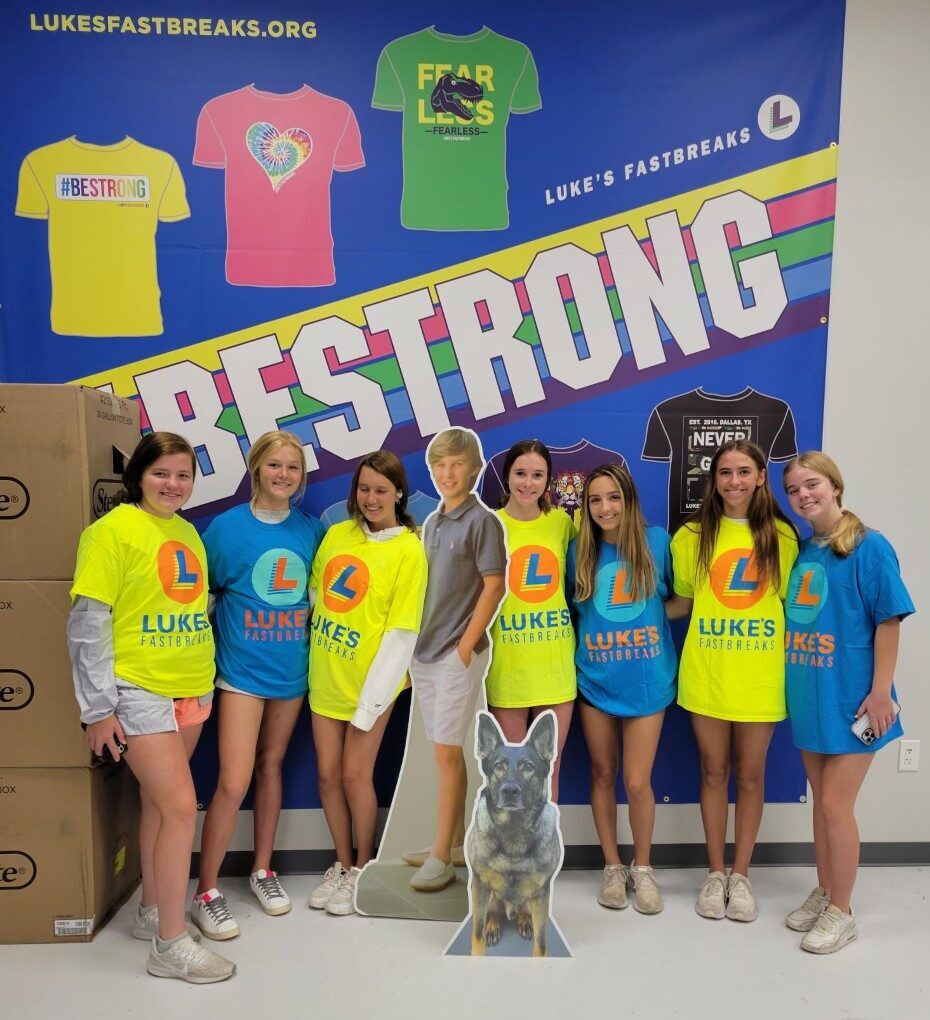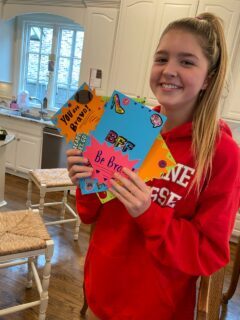 Encouragement Cards
We love encouragement cards! The card is the first item a patient sees when they open their care package. You can help brighten someone's day with a bright, fun, encouraging card from Luke's FastBreaks!
Use your creative talents and go all out or use our template; it's totally up to you. We can ship you a box with all the supplies you need, or you can use your own!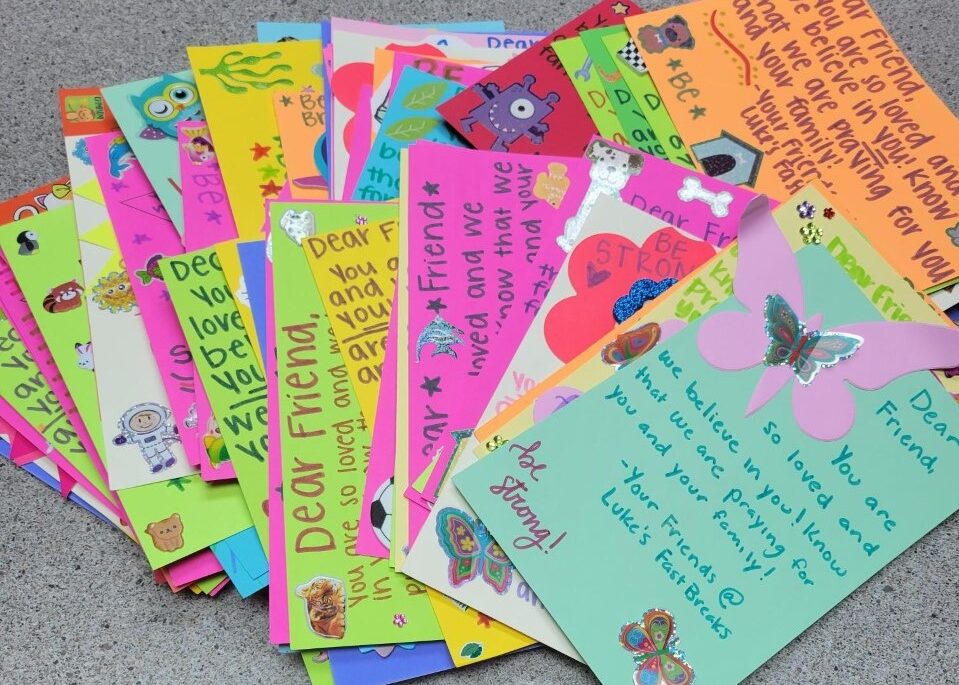 Choose your own volunteer style!
Luke's FastBreaks offers several ways you can volunteer. If you are a student earning hours, be sure to use the Students Earning Hours tab.